What We Do
&

How can we Help you
Improve Driver and Fleet Safety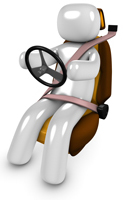 Our responsibility for the driver and vehicle safety comes when they are on the job where we will put them under your eyes. Speeding is one of the leading causes of accidents on our roadways. Fleet tracking system enables you to monitor speeding of each of your vehicles, in real time, and provides you with simultaneous vehicle location, idling and speeding.
Driver
Improving and enhancing driver behavior and safety.
Managing driver working time
monitor driver time spent out in (Road, Customers)
monitor Speed on the road, idle, harsh brake, use seatbelt, harsh cornering, and acceleration.
Do not allow anyone to use vehicle if he doesn't has specific ID

Vehicle
Real time location
Start and stop engine time
Recording and alerting any events like (accidents, speed, etc)
Vehicle status (working, moved if used out of working time)
and Maintenance time.
Main Resons to be safe !
Speeding Drivers can no longer speed without your knowledge. Speeding is a huge factor in accidents, and gives your company a bad image on the road. speeding alerts and reports will be sent to you to keep you on top of your drivers behavior. Harsh Braking and Rapid Acceleration can Be proactive in mitigating risk and improving safety within your fleet. Our fleet acceleration report details will bw sent each time a driver is braking harsh or accelerating fast.
Unauthorized Usage will Be alerted as soon as a vehicle moves off-hours. Odd-hour alerts and reports will easily halt personal usage by identifying these types of driving occurrences.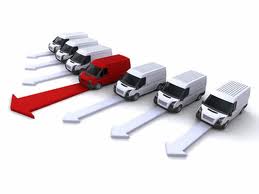 Stolen Vehicle If a vehicle is stolen, you will know exactly where it is located and will be able to recover the vehicle quickly and easily.
Emergency Response If a driver in an emergency situation, you can quickly use GPS system to locate the driver and send help. For an even faster response, the driver can utilize a panic switch alert located in the vehicle, which sends an instant notification that there is an emergency