Improve the safety of your drivers and passengers, as well as the reliability of your service.
Benefits of Using a Taxi GPS Tracking System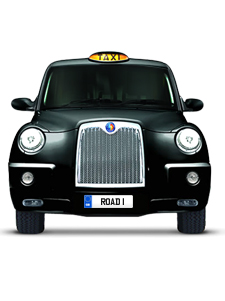 Benefits of Using a Taxi GPS Tracking System to Monitor Cars Whether your Taxi Company owns a few cars or a few hundred cars, you need GPS tracking for taxi car to manage your fleet properly. With a telematics tracking system, you know exactly where your cars are at all times. You don't have to worry that your drivers are taking unauthorized routes or brakes. Plus, you can use information to make decisions that will benefit your customers. With us, you can:
Determine which of your drivers is closest to a client
Give your drivers real time traffic updates (Will be in the future to choose direct routes that avoid traffic) and directions to reduce delays
Give clients precise information about anticipated wait times
Manage your drivers even when they are away from your office
Can obviously help you make more money by increasing productivity
Choose efficient routes that require less fuel consumption
Track vehicles if they are stolen
Maintain Schedules
Maintenance of Schedules is another way to save money via GPS tracking by being able to get a better handle on maintenance schedules for your vehicles. Yes, you can obtain vehicle odometer readings from your drivers, but do they get them to you in a timely manner? You can track mileage on your system, plus hours driven. Your vehicles need to be maintained on a regular schedule and being given this type of close watch over them will help you save money. There are so many benefits for GPS tracking devices for your taxi service that it is difficult to pick the best one. Put them all together, though, and you have a powerful tool that will help you maintain your profitability for a long time to come. Increase Productivity
Reports
Our system can help a company work more efficiently in terms of time and costs, therefore offering the company opportunities to save on money. we can provide you simple and customize report for special case.
Tracking Devices
Technology comes to the rescue in the form of GPS tracking devices and the benefits that they provide. Here is how GPS tracking can benefit taxi services. With realtime GPS tracking, you can monitor where your vehicles are located at all times. This means location, direction of travel and speed can all be tracked and reported on in an instant. Being able to view this information helps you make instant changes in schedules to better serve your customers.
Reduce All Running Cost
There is Many Benefits

Maximize Productivity.
Pick up more passengers by increasing your response time.
Save time and fuel by sending drivers directly to their destinations using Navigation devices.
Reduce fuel costs by receiving alerts when vehicles are idling excessively.
Reduce fuel costs wear and tear and avoid costly tickets by controlling and monitoring speeding live and receiving alerts via email or SMS.
Monitor the opening and closing of doors to know when passengers enter or leave your vehicle.
Increase customer satisfaction with the tracking number feature that lets users track the location of their scheduled taxi.
Improve customer experience by using the nearby Points of Interest in the navigation device.
Increase safety and prevent accidents by avoiding paper maps and using turn by turn directions.