There is much benefit for Waste Management companies by implementing GPS tracking technology. GPS tracking in waste management improves process efficiency, reduces fuel usage, improves performance of staff and vehicles, and reduces problem. As the following:
Track vehicles in real time and receive continuous feed on exact location.
GPS trackers let you identify the nearest vehicle to a container maximizing efficiency and minimizing distances.
Dispatch waste trucks quickly and efficiently. Save time and costs by preventing rerouting. GPS trackers match work locations with the closest unit available, speeding up the process of waste collection.
GPS tracking solutions offer detailed driving directions to all personnel who help in getting to the collection site quickly and easily. Maps are intuitive and user friendly and do not require any training.
Maintain driver log times, restrict unauthorized use and designate optimized routes through historical data and log tracking.
Assess vehicle conditions by receiving constant updates as well as historical data on a range of vehicle functions such as arm lifts, doors opening, compaction, RFID tag readings and many others.
Avoid overloading by customizing GPS devices to calculate vehicle load. This will optimize vehicle performance in the long run and also speed up delivery.(advance)
Prevent Theft of dump trucks by setting up designated Geo-fences and speed thresholds. Receive alerts once a designated area is breach or a speed threshold is crossed.
Monitor driver behavior through two way audios, to ensure that drivers and other personnel stay on track.
Eliminate paperwork through GPS technology and software.
Fuel sensors optimize fuel usage and help cut down fuel costs.
Benefits
Our software is fully integrated to provide better data,we provides the right solutions for Waste Management.
Automatically track when your vehicles enter and leave transfer stations.
Reduce the time drivers wait for dispatch instructions.
Making each of your drivers more productive every moment.
Visually track where each vehicle has been on a given day.
Providing both accountability and the ability to optimize routes.
Improve customer service.
Speeding and Idle time.
Reduce their fuel costs while ensuring that their drivers are safe and driving appropriately.
Benefit for Maintenance
Automatically collected real-time data from vehicles expedites repairs and maximizes fleet usage. test link adipiscing elit. Nullam dignissim convallis est. Quisque aliquam. Donec faucibus. Nunc iaculis suscipit dui. Nam sit amet sem. Aliquam libero nisi, imperdiet at, tincidunt nec, gravida vehicula, nisl. Praesent mattis, massa quis luctus emphasis, turpis mi volutpat justo, eu volutpat enim diam eget metus. Maecenas ornare tortor. Donec sed tellus eget sapien fringilla nonummy. Mauris a ante. Suspendisse quam sem, consequat at, commodo vitae, feugiat in, nunc. Morbi imperdiet augue quis tellus.
Reduce All Running Cost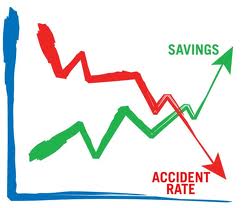 Telematics' tried and tested fleet management solutions are world-class and available in 111 countries today. Our customers rely on Telematics' on-board computers, our web-based services and our reporting and analytics tools to improve their overall productivity, operate more efficiently and bring about significant cost reductions.