Improve student safety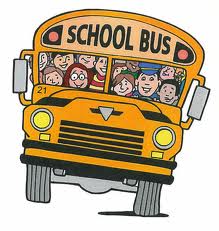 Improve student safety and enhance operational efficiency with GPS tracking solutions for school buses. Our customizable solution can help school districts simplify and optimize route management, reduce maintenance expenditures, and monitor student drop-off and pick-up times. Our solutions experts will assist in building the package you will need, whether it is for simple GPS tracking or involves integration into existing routing, attendance or payroll entry systems. Benefits of a school bus tracking system:
Track the location of buses and audit pickup and drop-off times.
Enhance safety by monitoring speed, creating geo-fences and redirecting buses away from accidents.
Control costs by reducing fuel usage, observing on-board engine diagnostics, automating driver timesheets and more.
Smart School Bus
We are pleased to provide a solution that will grow and change with the servicing requirements of your asset. Being able to access more than just location, data can provide an organization with the ability to not only remain competitive in today's aggressive marketplace, but to do so while providing a superior level of customer service. Other services will include basic Telematics such as Student ID Card system, Mirror System and more……