Safety is the key in oil & gas industry, the company wants to implement a fleet management solution where they could track the movement of petroleum & oil tankers and also monitor the driver behavior effectively, and much more like Improving Safety.
The GPS devices make it easy for managers to track the locations and behaviors of their drivers.This helps enforce safety standards because you can enforce safety standards and this device will help you.

Identify drivers who increase speed.
Identify drivers who leave designated routes or make unauthorized stops.
Help drivers avoid heavy traffic and accidents.
Alert management when vehicles break down or in trouble.
Improve Customer Service
Oil and gas industry GPS tracker systems can also improve customer service. With a GPS tracker you know more about your fleet's activities. This helps you make more informed choices that will benefit the services your clients receive. Some of the benefits of using GPS trackers include
Knowing where every vehicle is located.
Keeping drivers on task.
Finding efficient routes that reduce delivery times and increase productivity.
Providing real-time updates to let clients know when deliveries will arrive.
Lower Business Costs
Oil and gas GPS systems let you take better control of your fleet to help lower business costs and stay competitive without sacrificing services. Using GPS trackers allows you to save money by
Reducing idling time, travel time and distance by choosing efficient routes, which saves fuel costs.
Coordinating your fleet's efforts to perform tasks more efficiently.
Producing route histories including stops/starts reports to document when drivers arrive, when they leave and how much time they spend at each site.
Track hazardous materials to conform to state and government regulations.
What Effect Could Be !
GPS vehicle trackers in oil and gas industry rely on new technologies to stay competitive let you make instant, informed decisions as conditions and situations change.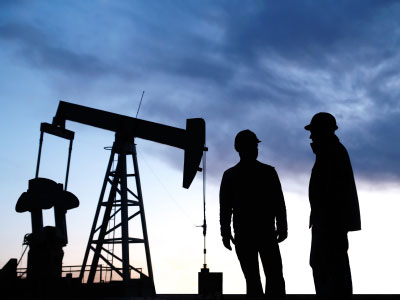 Features like real-time and historical tracking and in driving alerts assist commercial fleets of all sizes to optimise the management of their vehicles and drivers. Key cost reductions reported by customers who implement a Telematics fleet management system are those on fuel consumption and operational and maintenance costs.